Like so many people here I've decided to share some pictures of my HE army (and a few other bits and blobs like scenery). Appart from sharing with people who might enjoy the photo's I'm also hoping to improve my painting, so comments and suggestions are always welcome.
Anyway, on the the army. I don't realy have an army list in my head. I buy and paint what I like the look of. Slowly I'm also getting a few games in and this makes me alter a few things here and there and buy other units that I feel fit in the army. The paint scheme I'm going for is red and white. Other aspects get to vary between units.
On to my first unit. These are my first ever painted miniatures (so be gentle
). I went for spears as they are only core units and thus it matters slightly less if they don't look as good as the rest. If I were to repaint them (I'm not going to, I'll just get more...), I would probably add some whashes to increase the shading and give a bit more depth to the individual models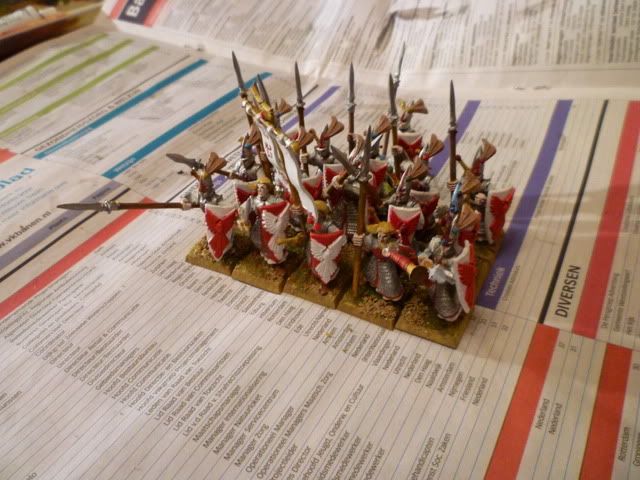 Unit number 2 are more core troops: archers. These are already a bit better. I'm especially pleased with the musician. The banner still needs work, but currently I'm still thinking of ideas. Before anyone mentions, I know you don't need FC on archers, but it looks good and 16 or 13 are a funny number anyway. So i figured I might as well build them, even though they'll never get used.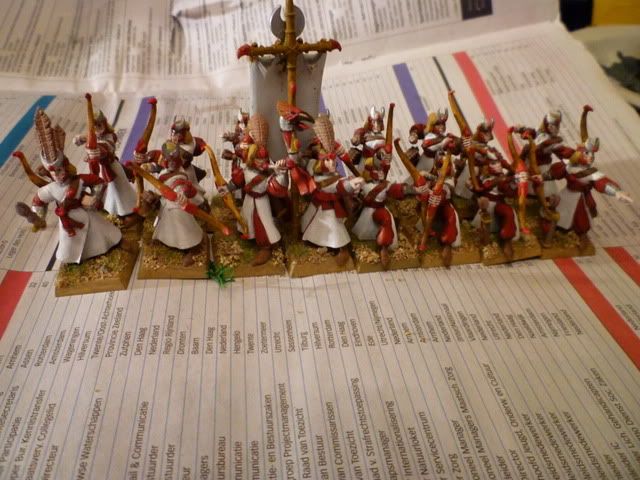 Lastly a few small pieces of terrain. Just for fun and a bit of variation.
First up, a small weapons rack kinda thingy: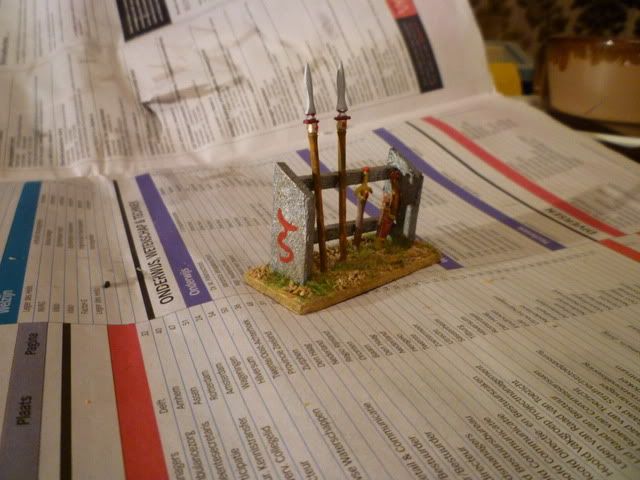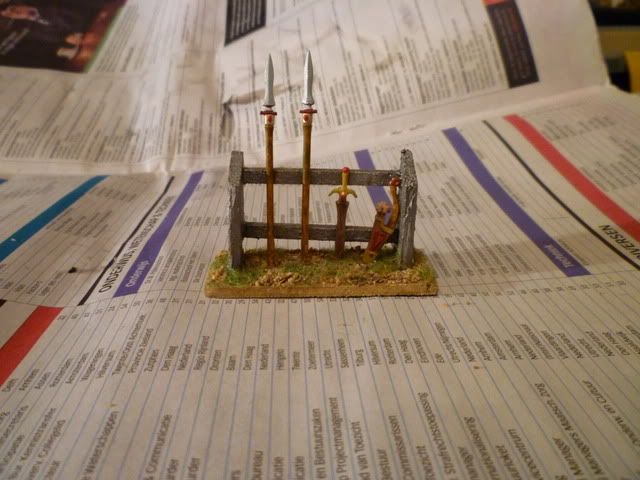 And a small wall / fence: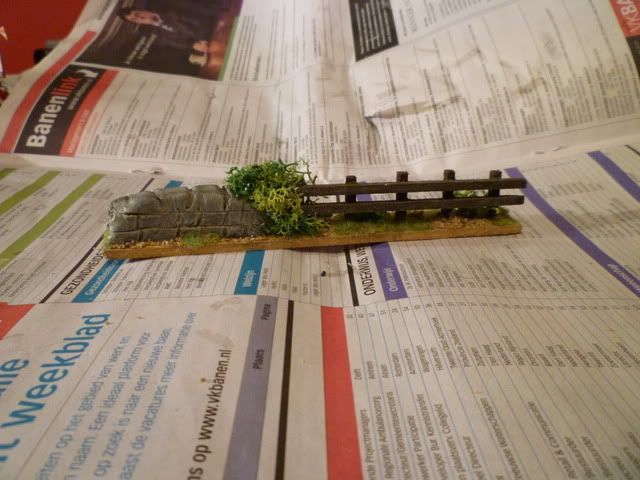 Hope you enjoyed them. More photo's will follow soon, once I've uploaded them.
Rod
edit: updated the photo links