Greeting brethren!
Here is my High elf host The Turquoise Hawks.
The models in the army range from 3rd edition models to 8th. This army have been passed along/sold among friends in the local area for about 20-15 years. I got my hands on it a couple of years back and when the high elves book came out I decided I would start it up. Some of the newer HE models, archers and spearelves prominently, will replace the old ones simply cause they're so much prettier. But there's still some really nice oldies in there that I will strip and remodel. I've got about 6-7k points worth of HE's, and the only models that are painted are on this page, so i have a loooong road ahead of me.
The finished models will get posted in the thread and also updated to the first post. Enjoy.
Elven prince on Dragon
Loremaster of Hoeth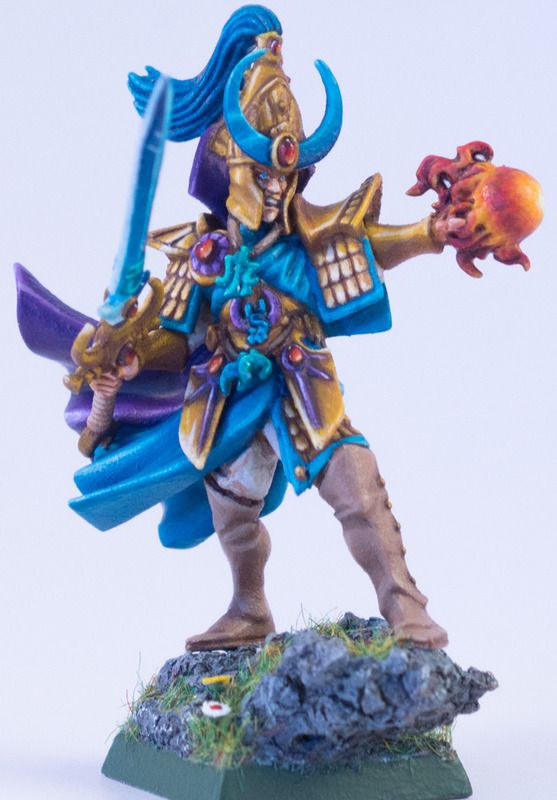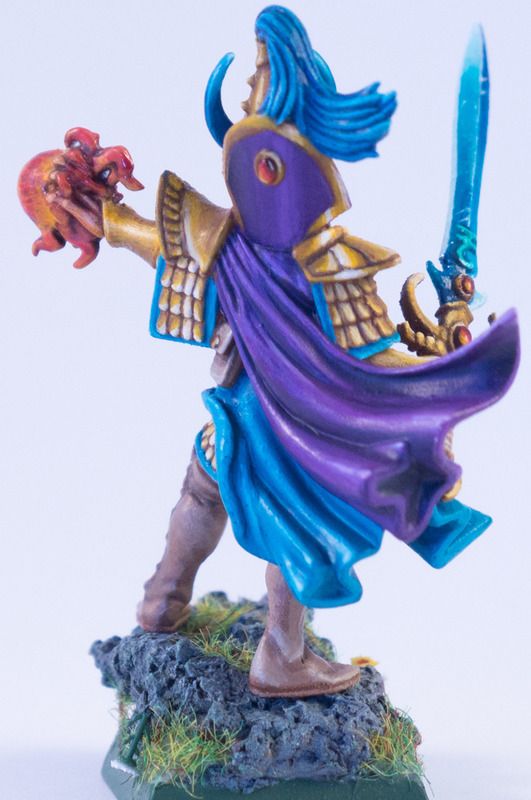 The Prince
(The lord is from the Island of blood griffon. And the horse is a slightly converted HE Horse.)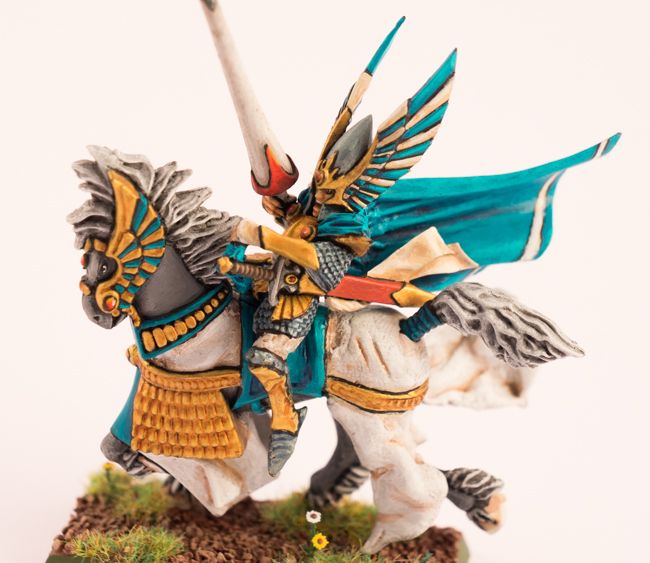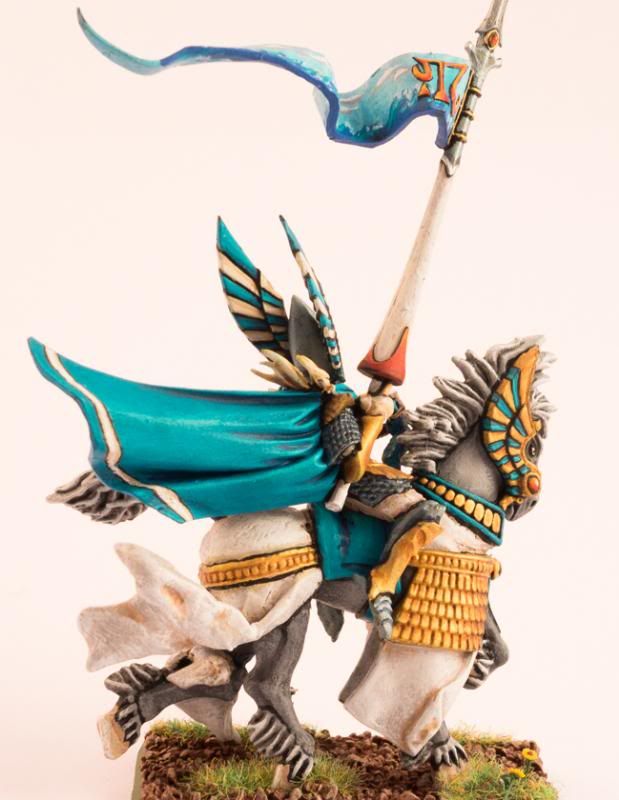 The Archmage
(The old Everqueen model in metal. The wave is made entirely from Green stuff and the spell she's casting is made from a Dragon prince musican horn.
BSB on foot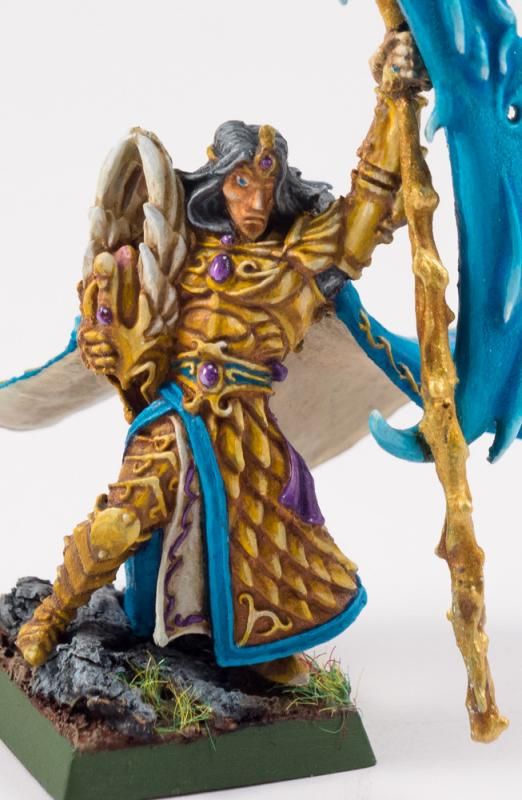 Battle Standard Bearer on Griffon
(I really like the Eltharion model and had to do a BSB of him. Will be fun to play with even though he will perish in horrible ways most games.)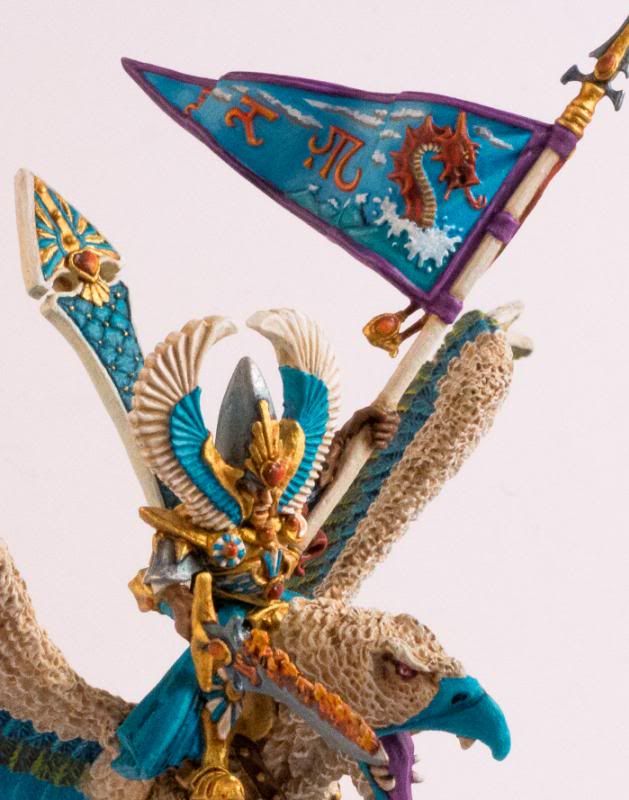 Handmaiden of the Everqueen
Bolt Throwers
(The crew needs to have a sip of wine every now and then, its good for accuracy, ask any dwarf and he'll tell you.)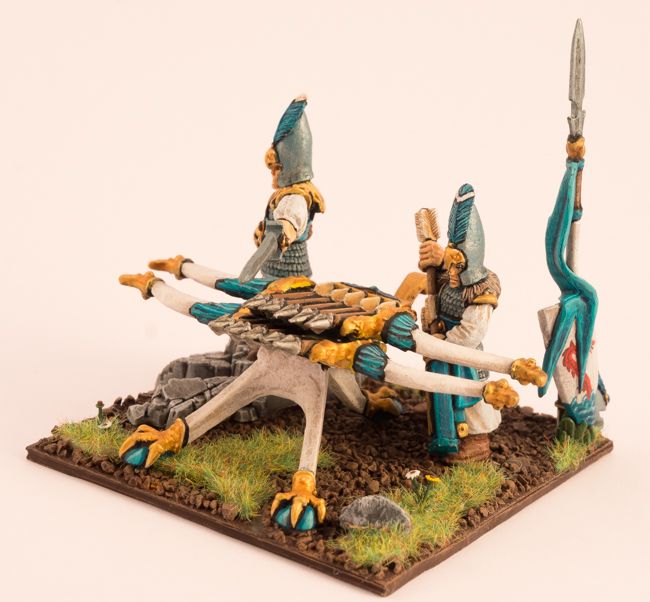 Spearelves
Archers
(Mage bunker)
Shadow Warriors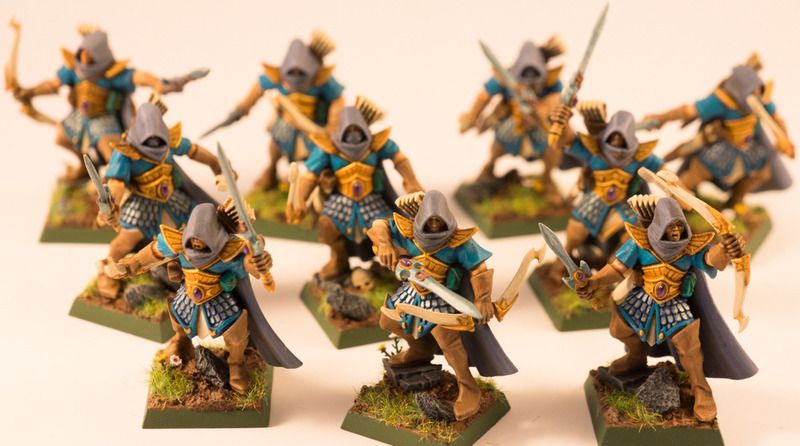 Swordmasters
(Converted swordmaster champion and a banner of the night sky)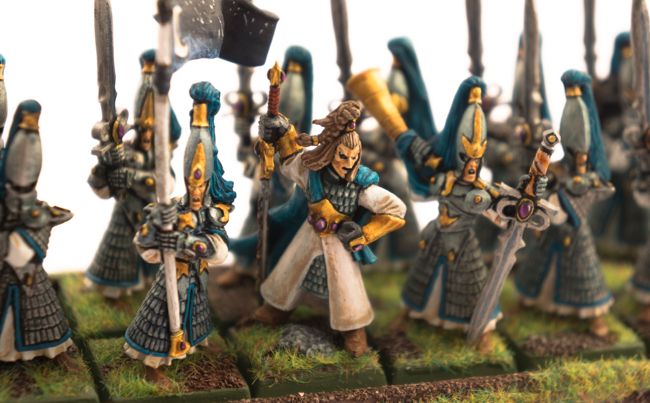 Great eagles
(Well they are actually wood elf hawks. But they look nicer then the regular GE model IMO)
Ellyrian Reavers
(The old metal reavers. First unit i painted in the army.)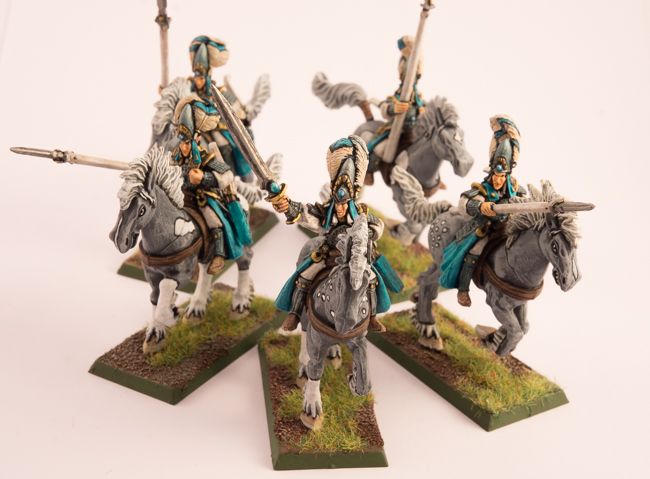 Chariot 1
(Pretty standard, a nice model IMO and didn't need to get pimped.)
Chariot 2
(An old GW model, not sure which edition. It had a nice paintjob on it so didnt have to strip this one, just touched it up a bit with my own color scheme and added a banner. Sometimes i play it as a BSB just cause i think the model deserves more then just beeing a ordinary chariot.)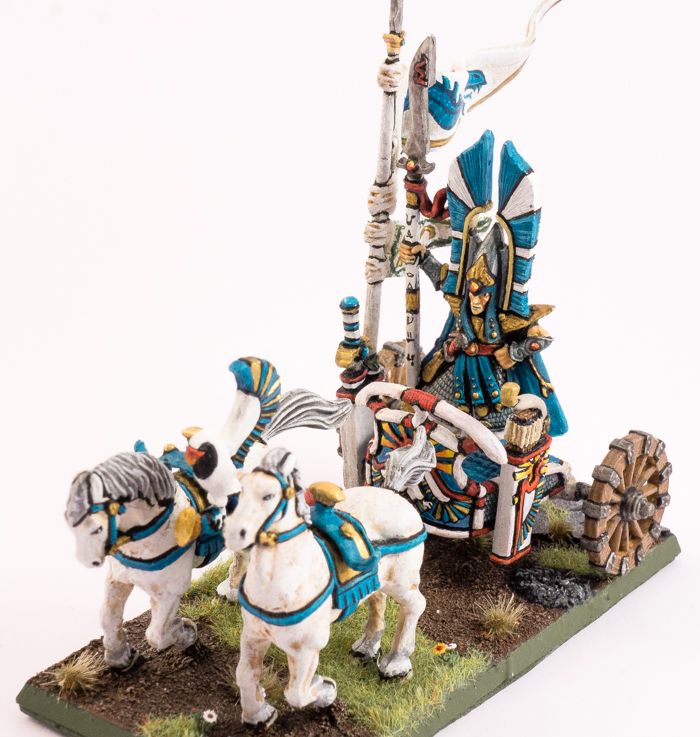 Frostheart Pheonix