Thanks
My first reaction when I found the picture of the bird I posted below was "Cool! that's what I need". My second one was "how on earth am I going to create that, without making it look too cartoony". I glad to hear I managed that.
As for the plane to phoenix, here are the first photo's. The first is of what the plane bits actually look like. The second shows roughly what the idea is.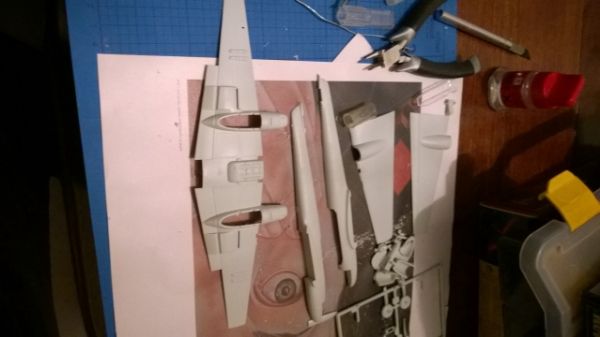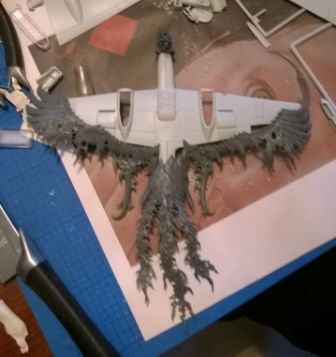 I am definitely going to give the bending a try. No lighters at hand, but I have more then enough small candles lying around. Though I probably first have to promise the wife not to burn down the house in the process...
@Aicanor: Thanks for the warning. I guessed as much when I came up with the idea. Especially given my very limited sculpting knowledge. Though I doubt that my modelling knowledge will surpass yours after I'm done here. I've seen your everqueen... But this project is just as much for the fun of it and to learn something as it is to actually get a model out of it. Though it is of course great if it works out, if it doesn't then all I've lost is some time and a few spare bits.
And if it does work, then I have a few more spare bit and models lying around to chop up.
Thanks for the Blu Tack tip. After your post I realised that I have some of the sticking posters to walls stuff lying around, which is white and not blue in my case but does the same thing. So I got that lying around already.
Rod
_________________
For Nagarythe: Come to the dark side.
PS: Bring cookies!
Check out my plog
Painting progress, done/in progress/in box: 167/33/91
Check
my writing blog
for stories on the Prince of Spires and other pieces of fiction.