Dragon Princes! I've been listening to the Wheel of Time audio-books while painting these which has just been awesome. It turns painting into a form of meditation even more than it usually is.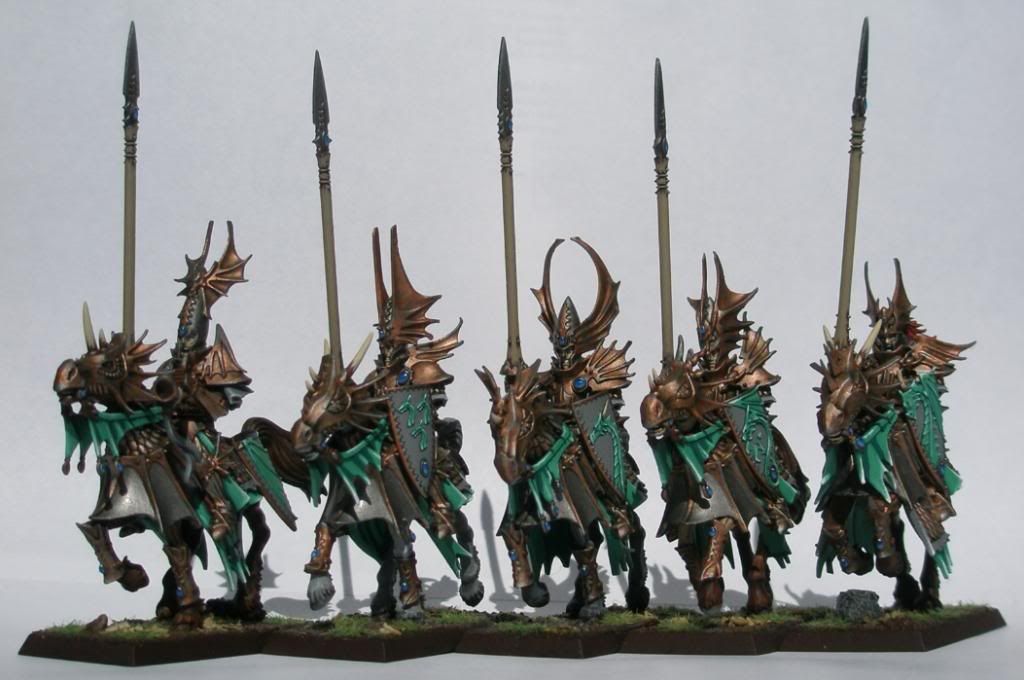 I finally finished my Dragon Princes. I'm really pleased with how these turned out. At first I was concerned with just how much of the models were metal, that the overall effect would just be a bronze and silver monstrosity, but with lots of little details in non metals really helps to balance them out.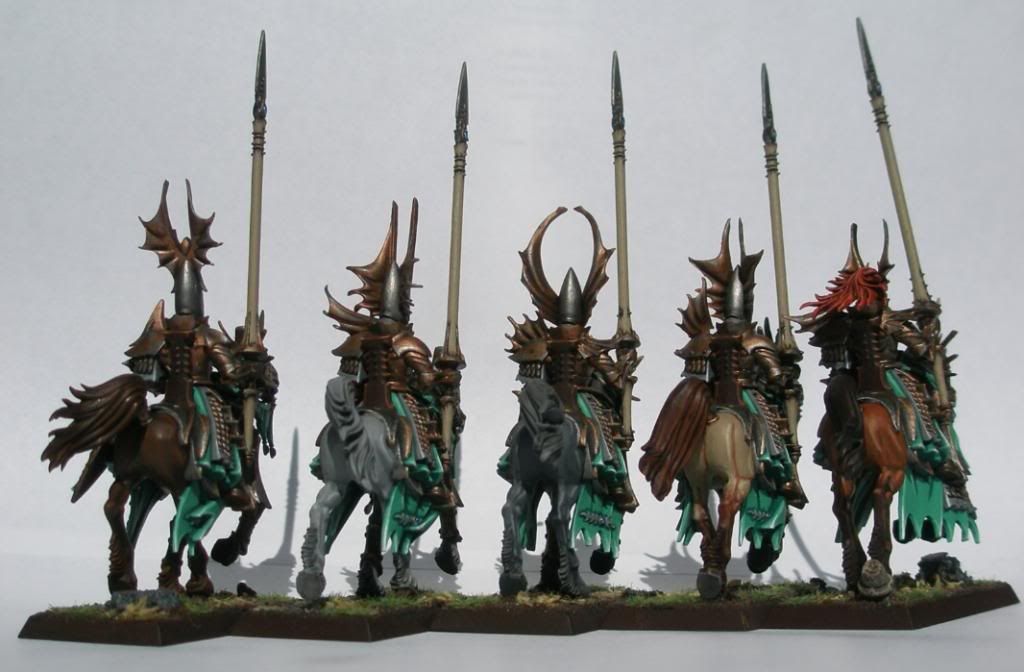 To add to my already slow painting speed, of course I decided that it would be better to give them different coloured horses, suggesting that they choose their horses for performance as a priority rather than making sure they all match colours and ending up with sub-par mounts. I realised afterwards that people as long-lived as elves would have been able to breed their horses to combine the colours they want with the performance they want, but still it helps to add individualism. If that wasn't enough, I ended up mixing colours together for most of the horses, and adding different coloured legs to some. Because taking the simpler option is out of the question.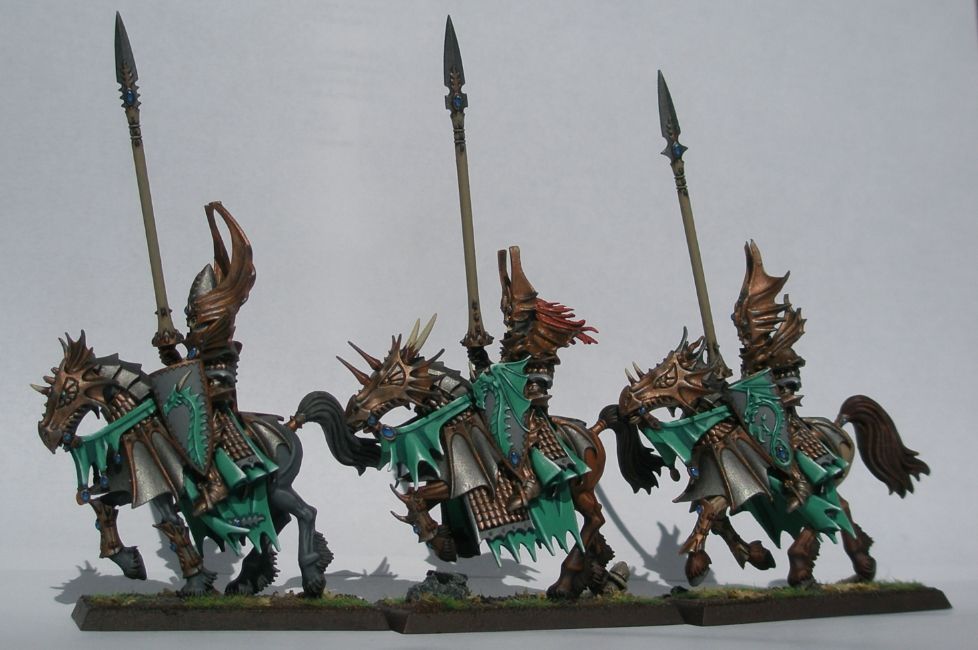 I really like how the shields turned out. The uniform colour scheme across the individual designs looks great when they're together. The one in the middle of this picture can work for either a regular Dragon Prince or as the champion. He has the most flashy shield, the most flashy horse and he's the only one with his hair showing. It's not so clear in this picture but he has somewhat red hair.
My favourite face. There are too many shadows in the picture I know, but you can still see how grim he looks. I had great fun painting the bags under his eyes, and he really has this 'unblinking stare' look now.

A clearer shot of the bases. I like them but I'm concerned they might look too patchy. On the other hand, if it was too evenly scattered I think they'd just look messy.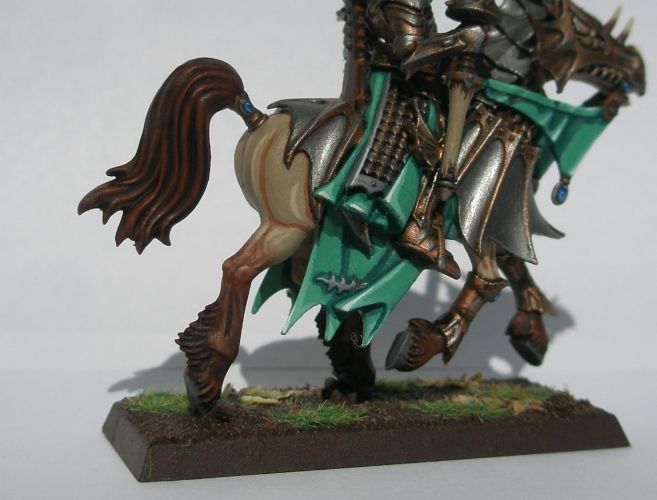 Here's a shot of my favourite horse. I'm really happy with how the dark leg ended up. The transition from dark to light is smooth enough without it taking me ages to blend it together and the highlights on both sides work well imo. Keen eyes will notice that the horse is the exact same colour as the lance.
I bought some Sisters of Averlorn today, so no doubt I'll get them completed long before my Everqueen model...