Here goes...
For the last couple of months I've been toying with doing a new High Elf army after selling the first army about 5 years ago. Don't ever do that, you'll regret it. I will admit now that I have a dwarf army and a dark elf army but please don't hold that against me just yet.
So I started again but instead of going for the GW blue and white, I decided to go with red. Since making that decision however I have noticed a lot of red colour schemes on this forum and am know having doubts about continuing with red and changing it to another colour. I like the idea of red as my dwarves are blue and cream, the dark elves are dark purple. So I'd like to stick with it depending on what you guys think.
Here are a couple of test models...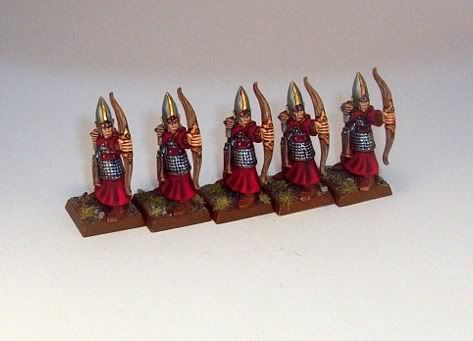 C&C most welcome.
Cheers.