Just to open the blog with some army shots of the last army composition I had with the 7th ed book: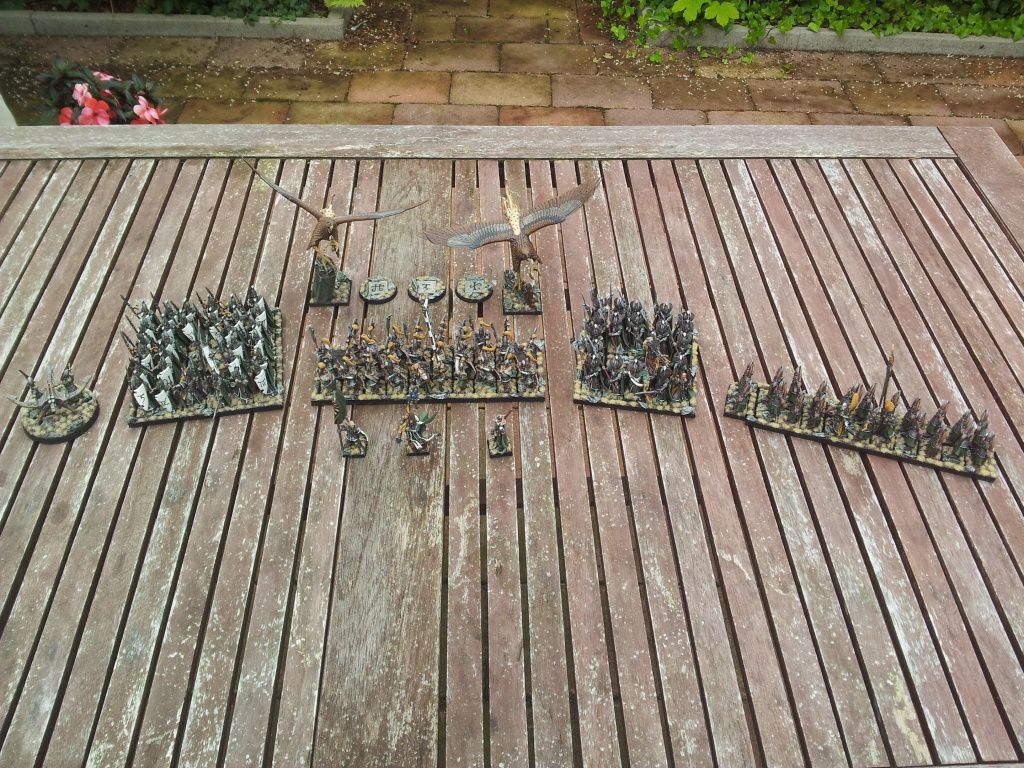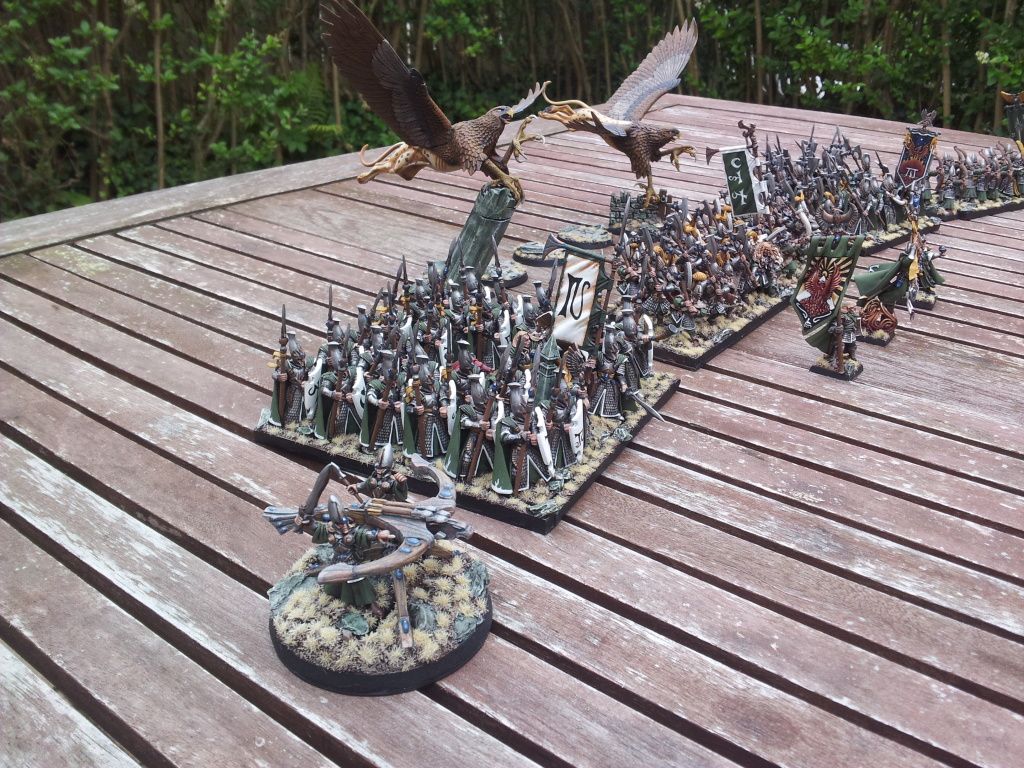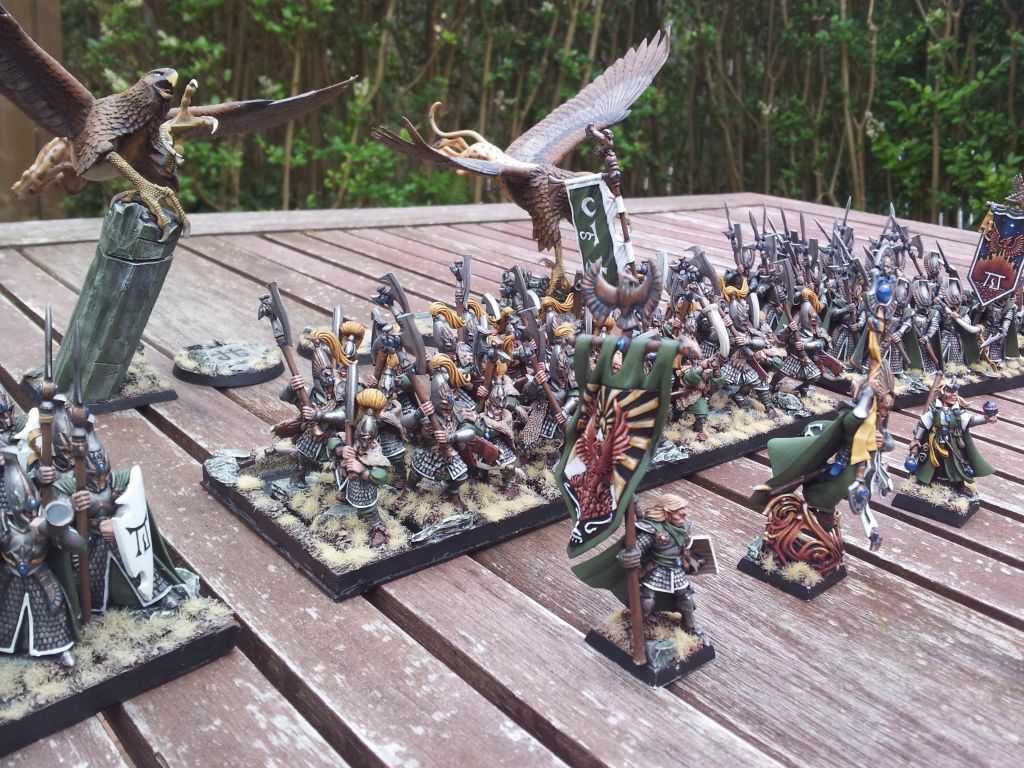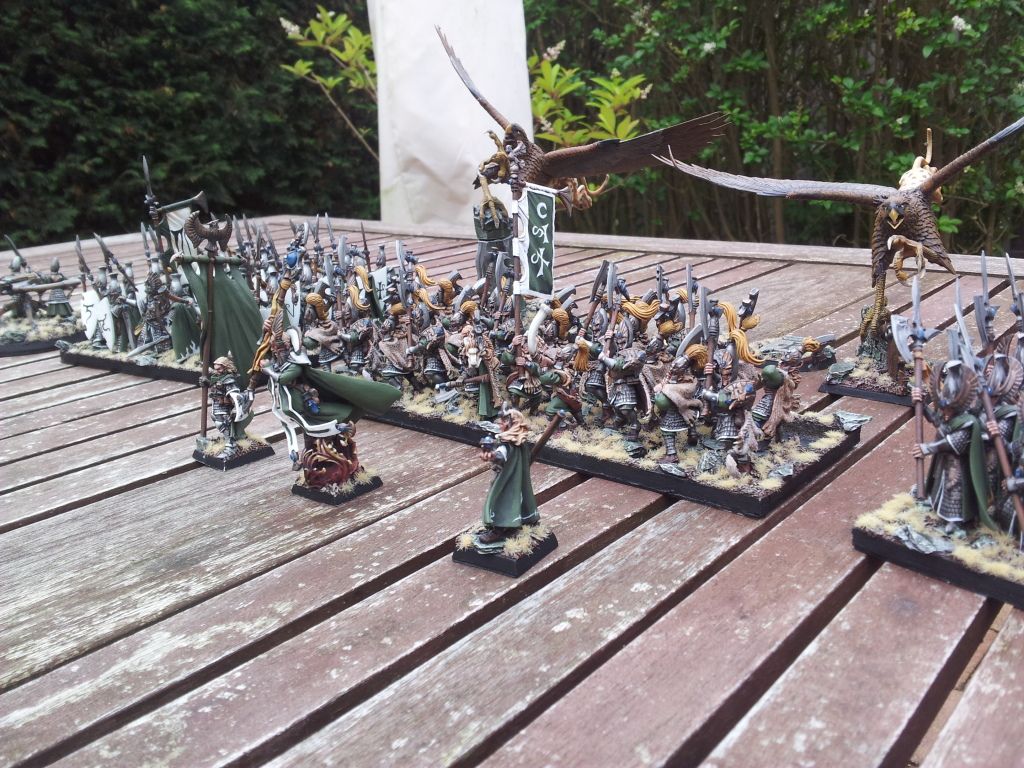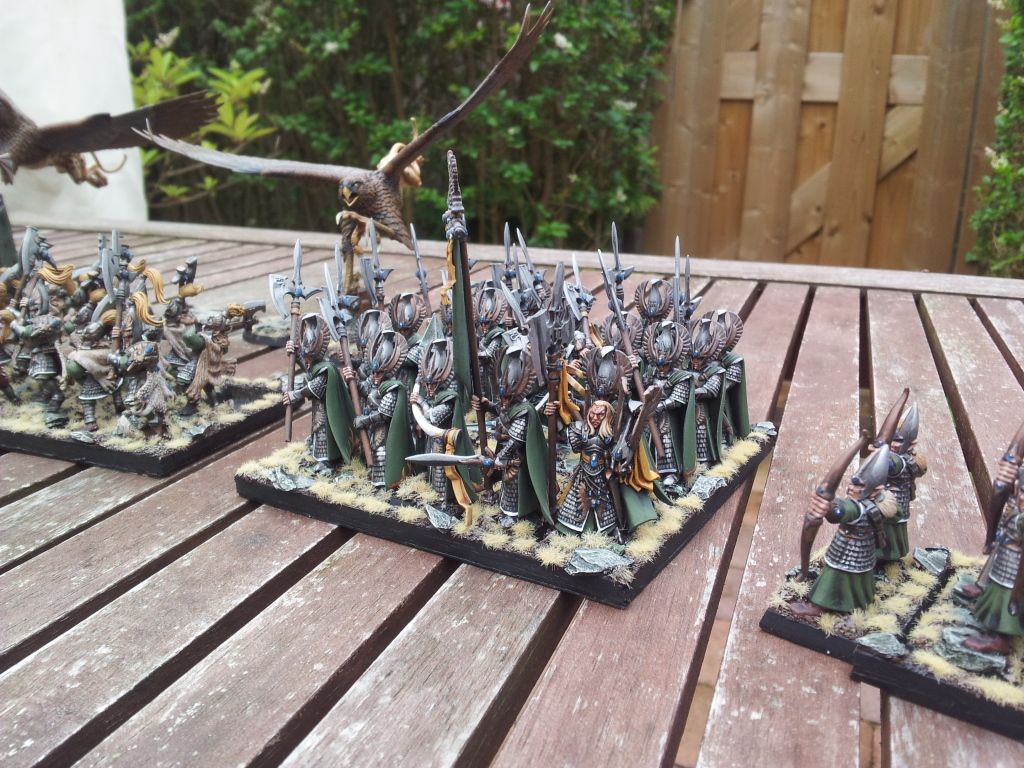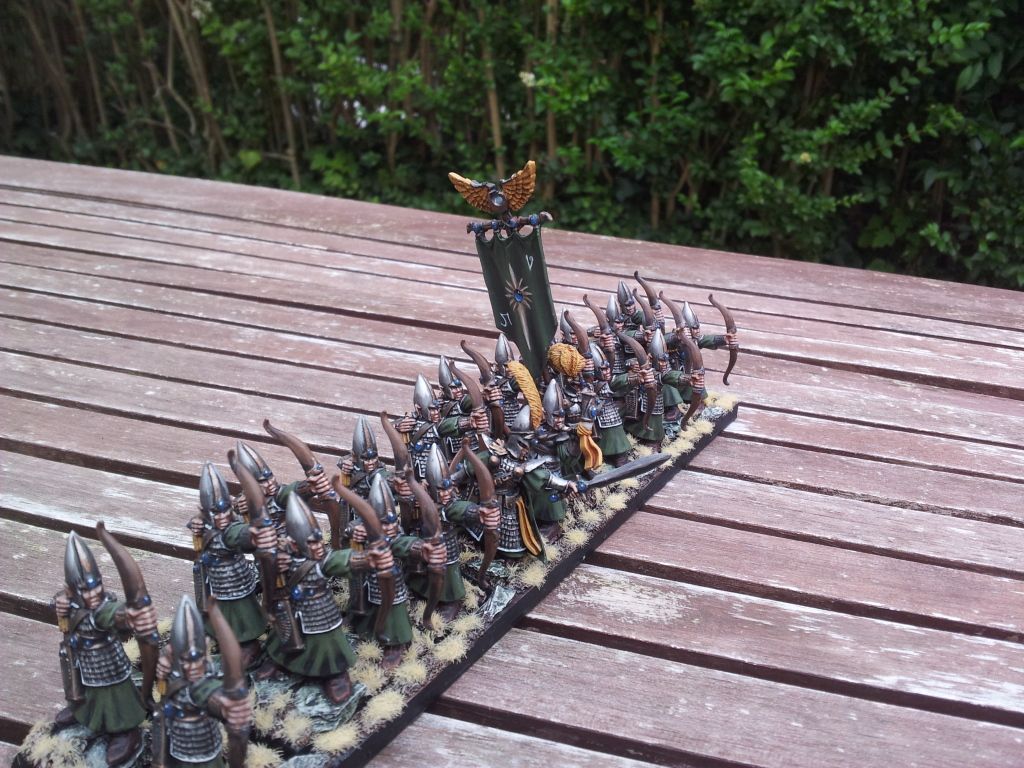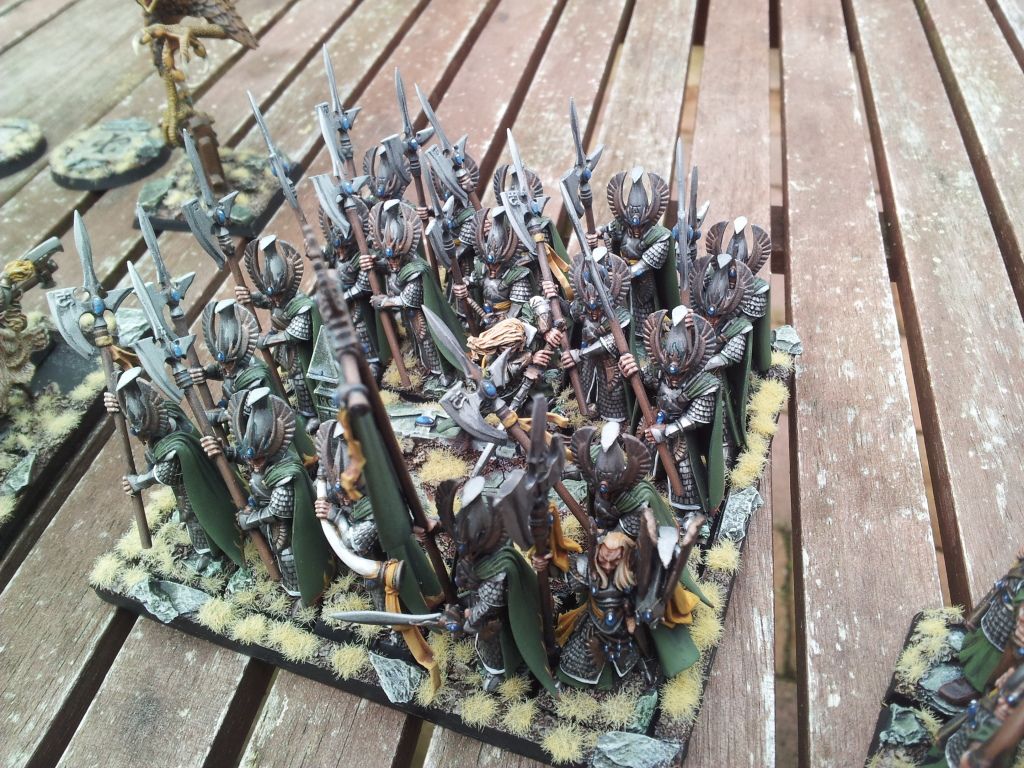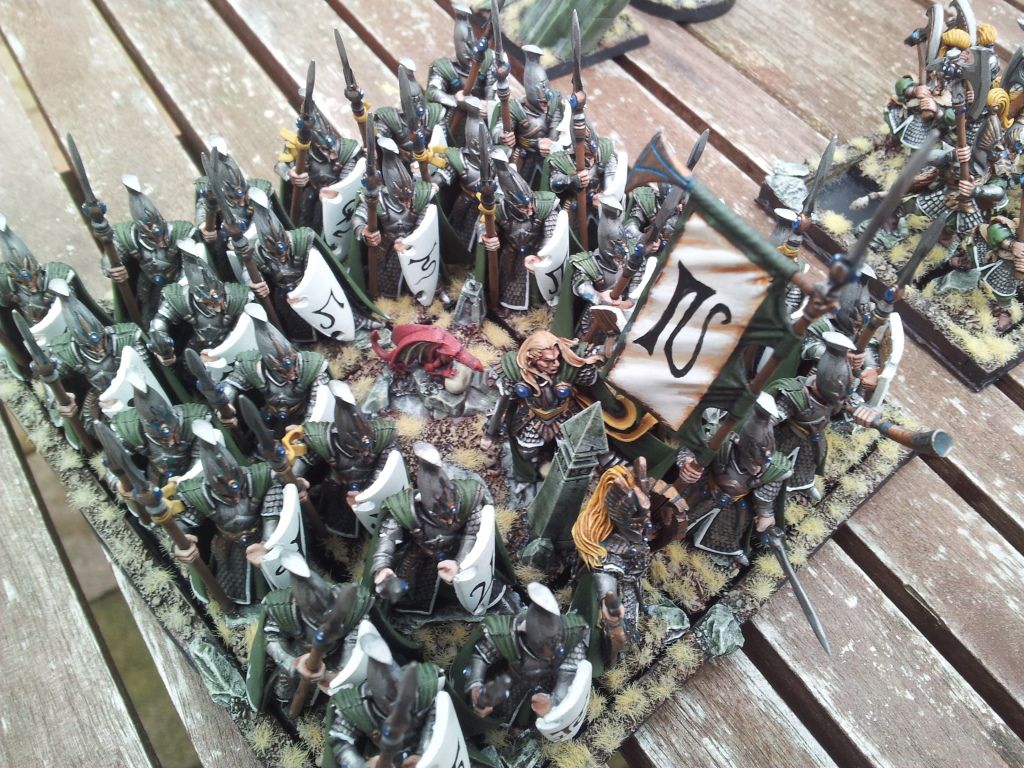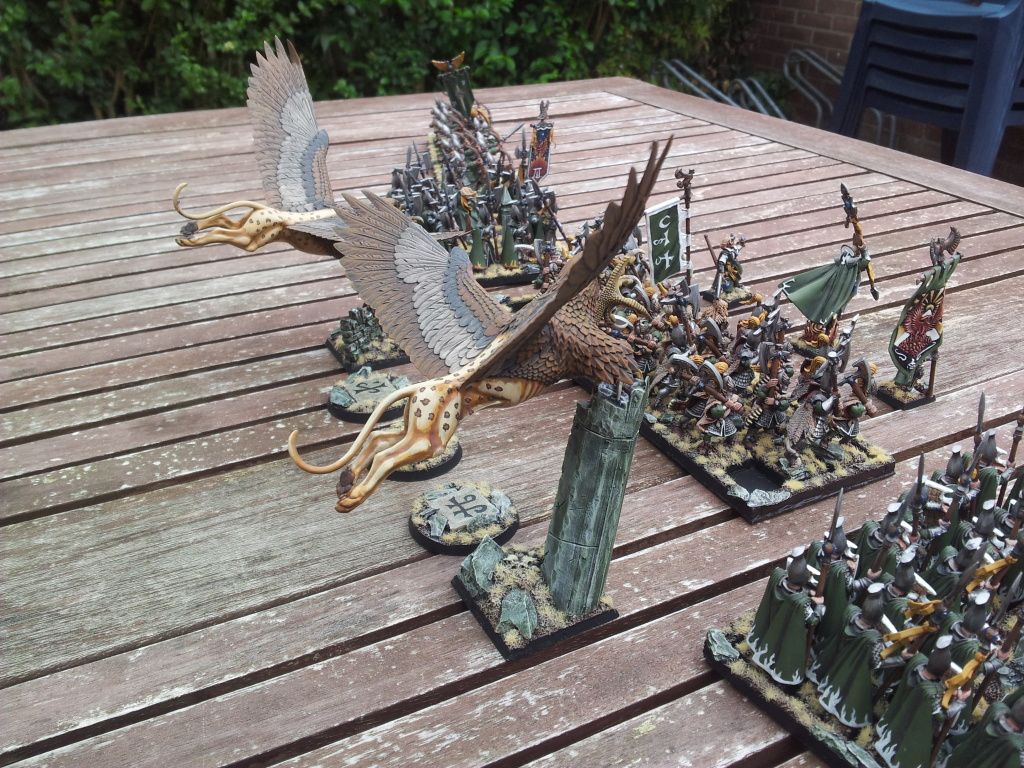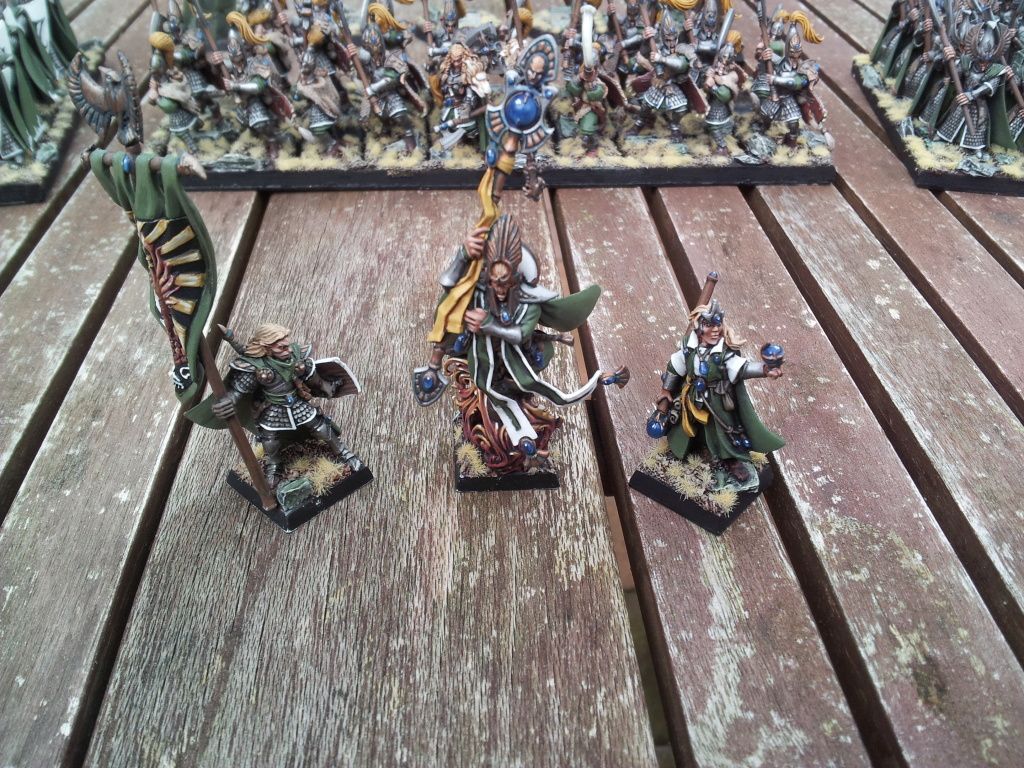 This blog tells the story of my partially speed painted army. It was quite obsessive from time to time, but in the end I am quite satisfied with the results!
_______________________________________________________________________________________________
Off to start with a new army. My
previous army was Dark Elves
(still my "first love", I must say), but the army list I played had no blocks of infantry, and it doesn't have 25% vore either. And I really seen enough Dark Elves for now. So, now IoB came out, at first I picked up the boxed set just for the mini-rulebook. The hardcover one weighs a ton, and that was really annoying in a tournament envoironment. Always that heavy back with 1.5kg dead bookweight... But the new HE models are amazing! Back in 7th I was already considering a chariot heavy army, which was not the most competetive choice, but it is very much fun! So anyways, I started off writing a list:
Lords
Level 4 Archmage
-Seerstaff
-Talisman of Preservation
Goes in the white lions
Heroes
Level 2 Mage
-Silver Wand
Goes in the seaguard
Noble BSB
-Dragon Armour
-Shield
-Banner of the World Dragon
Goes in the White Lions
Core
28 Lothern Seaguard (7x4)
-Full Command
29 Lothern Seaguard (7x4)
-Full Command
Special
26 White Lions (7x4)
-Full Command
-Banner of Sorcery
Tiranoc Chariot
Tiranoc Chariot
Rare
Giant Eagle
Giant Eagle
_____
2199
Think this'll work? Haven't got around testing it yet. I think I should avoid template weapons
Anyways! Pictures!
This is a bare griffon (as in, read: Giant Eagle). The conversion was rather easy I must say. Minor conversion on one of the claws (a little bit of heatbend, a little bit of chop off and glue back at a different angle, the usual stuff
). The greenstuff work was a bit rushed. Even though it might be one of the centerpieces in the army, the feathers will be rather dark anyways, so you won't spot it all that easily I guess. The base still needs some sanding, all I did now was creating fluent transitions and texture using a cheap air drying clay.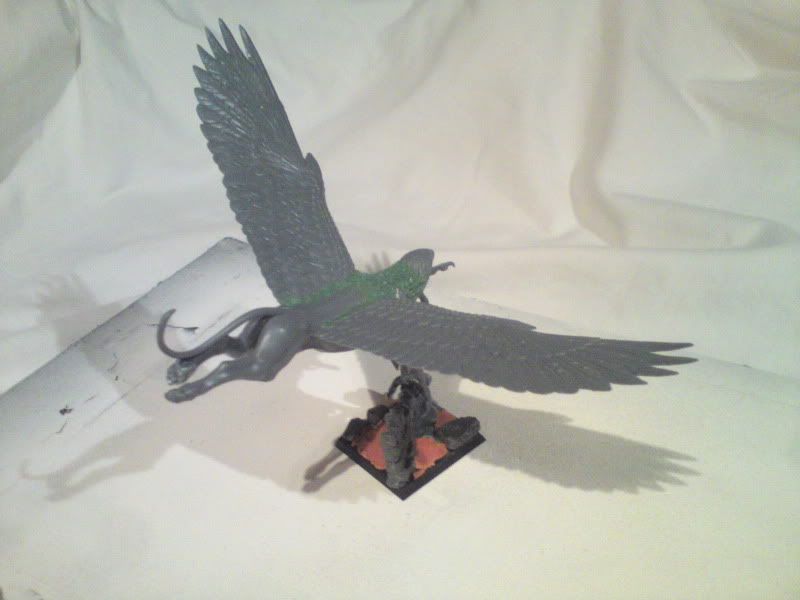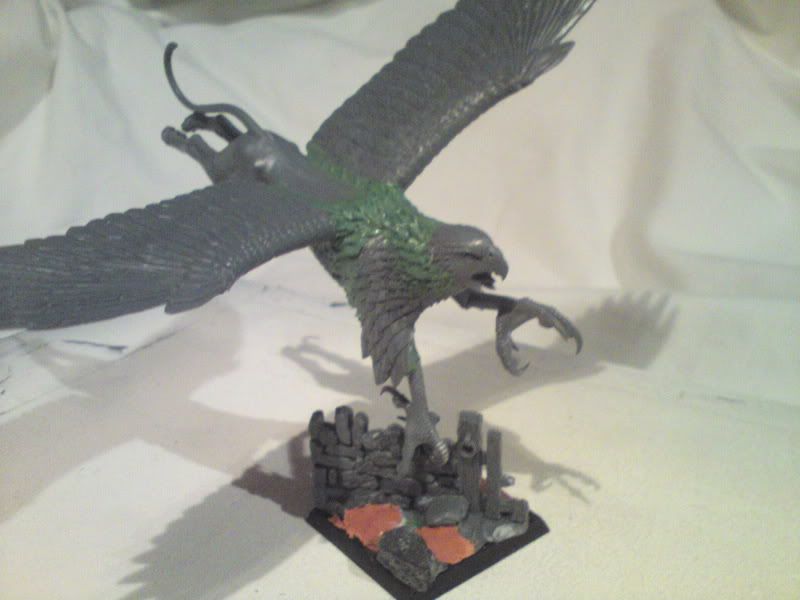 Some assembled & primed seaguard: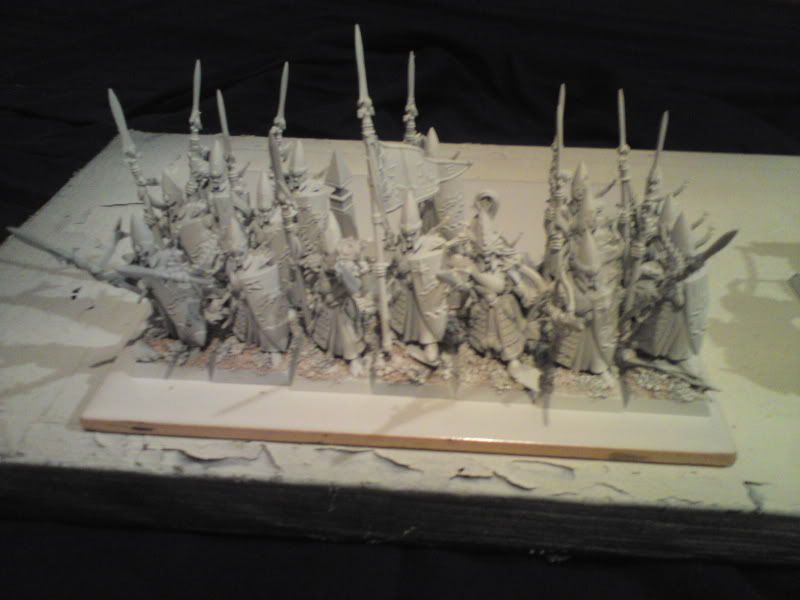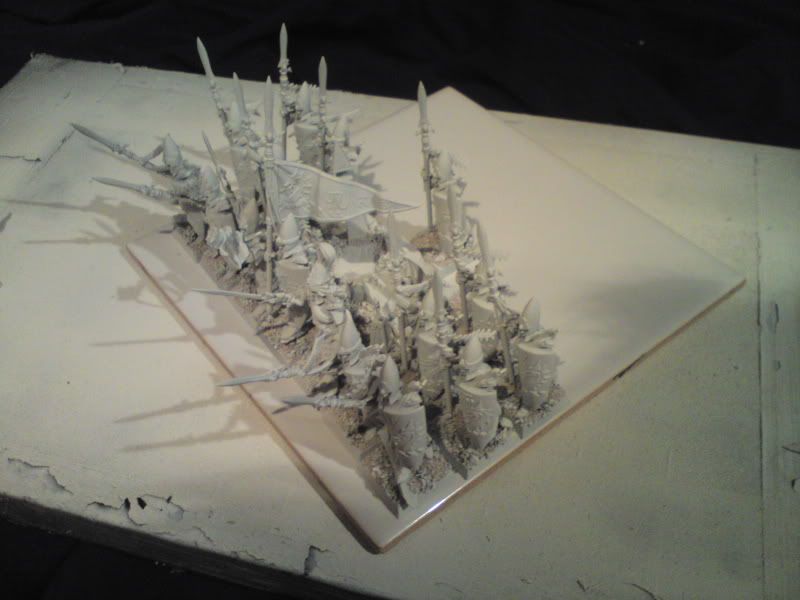 Closeup on the seaguard unitfiller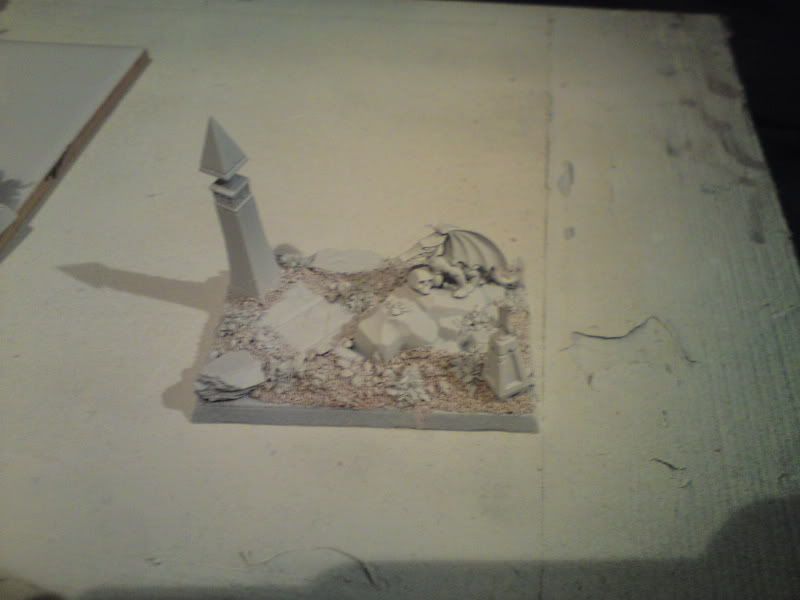 The first few WIP seaguard. What still needs to be done: highlight metal, highlight skin, paint gold details, paint/highlight all the white details, finish detailing the shield, etc.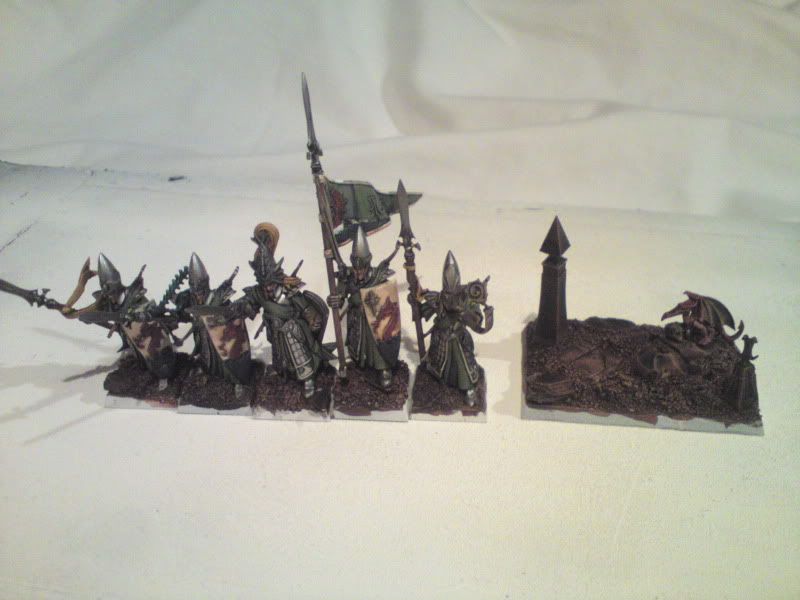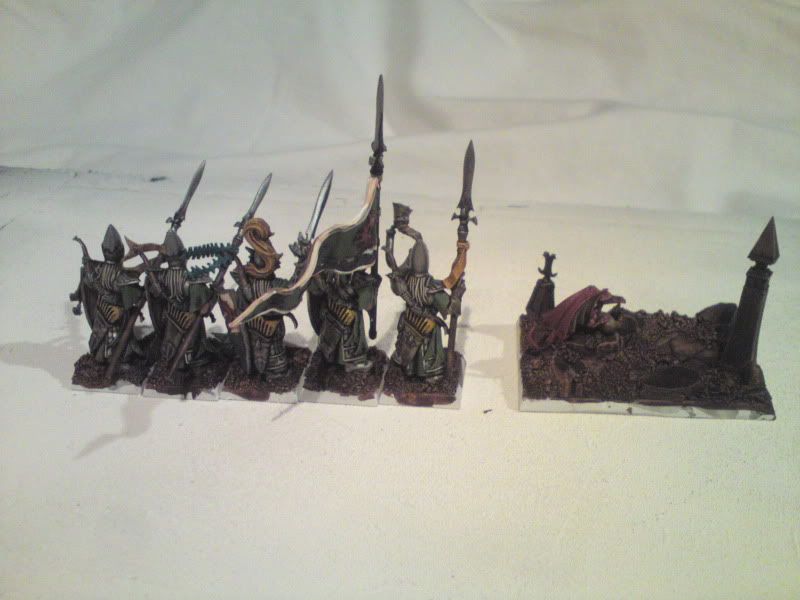 And the unitfiller for the upcoming white lions. I will use the old metal white lions, the new ones seem a bit dull to me (next to half of them having a runic dwarfhead on their helmets...) The lions will be in the front rank, handler in the last rear rank.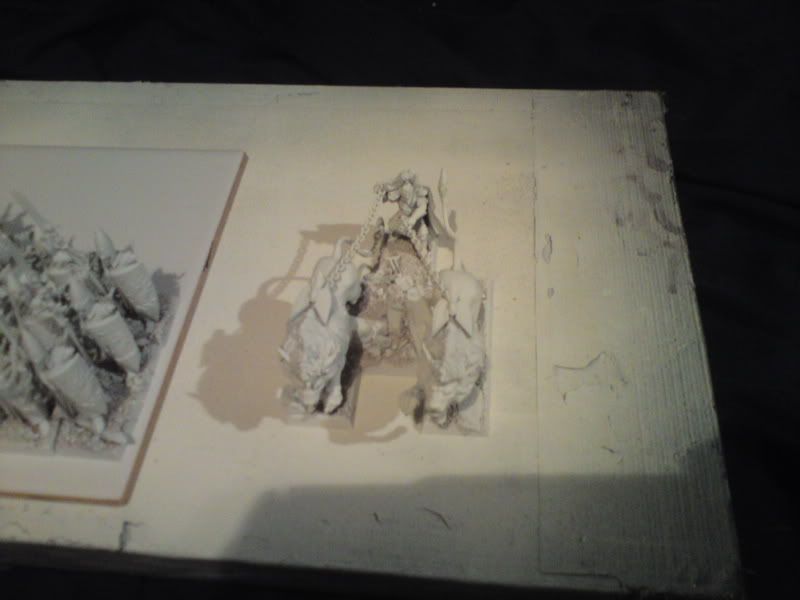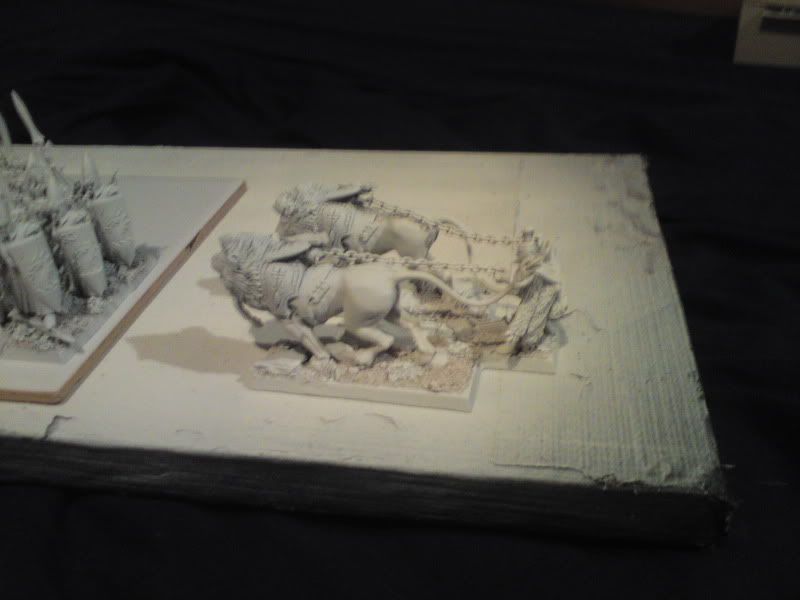 And of course, C&C is appreciated
Thanks for taking a peek!