I've finished painting my first 500 points of High Elves and would very much welcome comments and critique.
All the models bar the Mage came from Island of Blood.
The First up is my Life Mage
Core, ten Sea Guard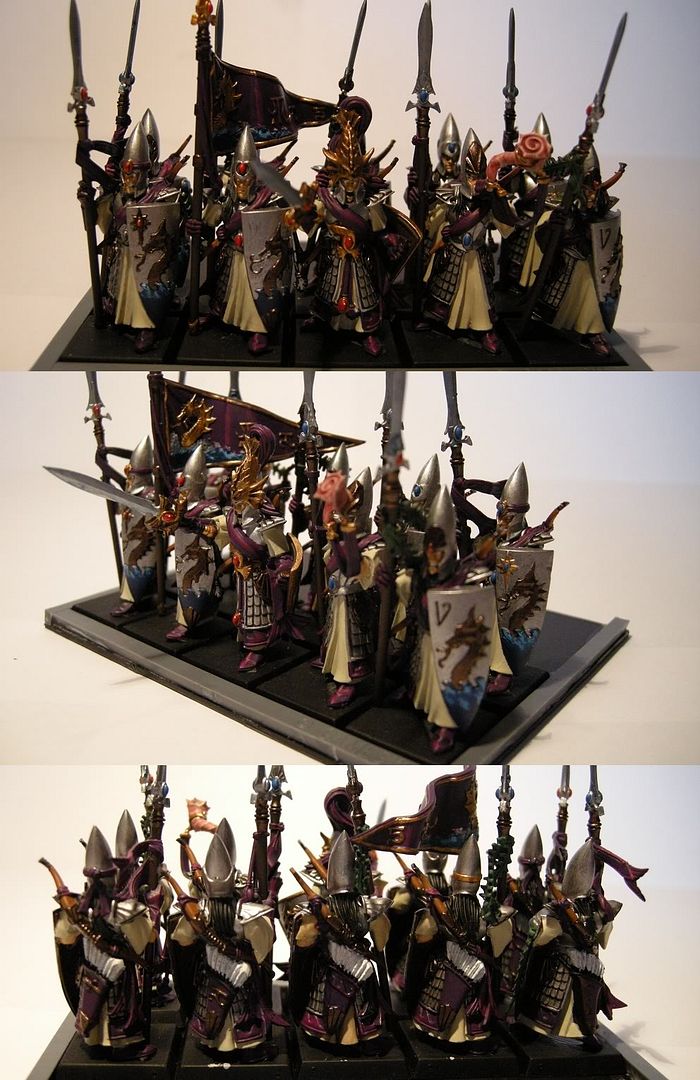 Ten Swordmasters of Hoeth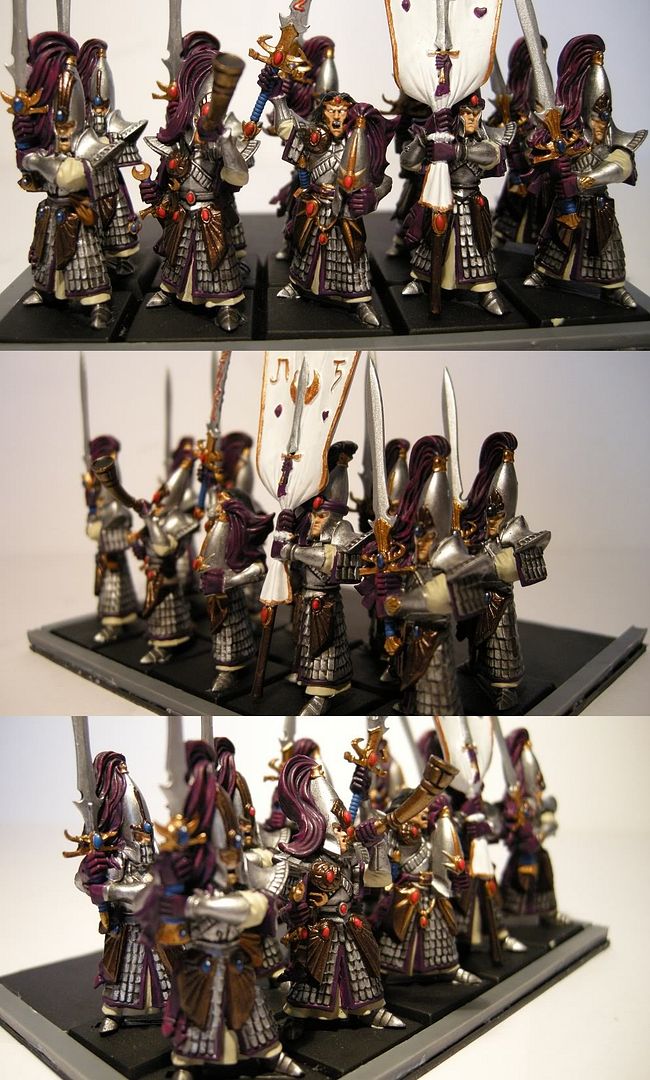 Which brings me on to la pièce de résistance, my rare & exotic Lustrian Griffon (Counts as Great Eagle). She's very much intended to be the centerpiece of the army, and, though I might've hoped for me, I am satisfied with how she turned out, and I learned some things from sculpting and painting her, which is the main thing.
Here is the army as a whole. I'll be putting it into action for the first time this time next week. Wish me luck.