So, hello everyone!
I made a thread a few days ago (weeks now?) that got deleted when, for the first time since forever- my browser crashed. It did it twice thereafter.
Anyways- firstly i'd like to say a big hello to everyone! I have a few things i wish to clear up first, and then get back to what this thread is for- painting! Minitures- woo!
Okay, firstly...
Secret Santa 2011.
My model disappeared. It's been upsetting me for quite awhile now, always in the back of my mind. I received a model- and no one got mine in return. This is against the whole point of it. In any case, i've decided that i'm gonna send another one (this time with tracking!) and hope that i can make up for it. I know its been almost 18 months (which means its been 18 months since i've been here) so a lot of the familiar faces have probably disappeared! In any case, if anyone still remembers me, give me a shout out!
So, i have a model in mind- it was my first conversion model, and also the first once i put a lot of effort in. No one can change my mind about this- so instead, direct me to how this can be even better for Preventer (as now its not really a secret as to who missed out!), i'll get in touch with a mod (are they the same?) to make sure the address is right/ try and contact him directly.
_____
Okay, now that that's been sorted- let's see what i got... Ah yes! I've finally deicded that i'm going to stick with a blue/purple colour scheme- leaving the armor either gold/silver.
Again, i'm not a great painter- but i'm here for tips more than anything else- so critic away!
Firstly- my secret santa model that i received (2011) thanks heaps!!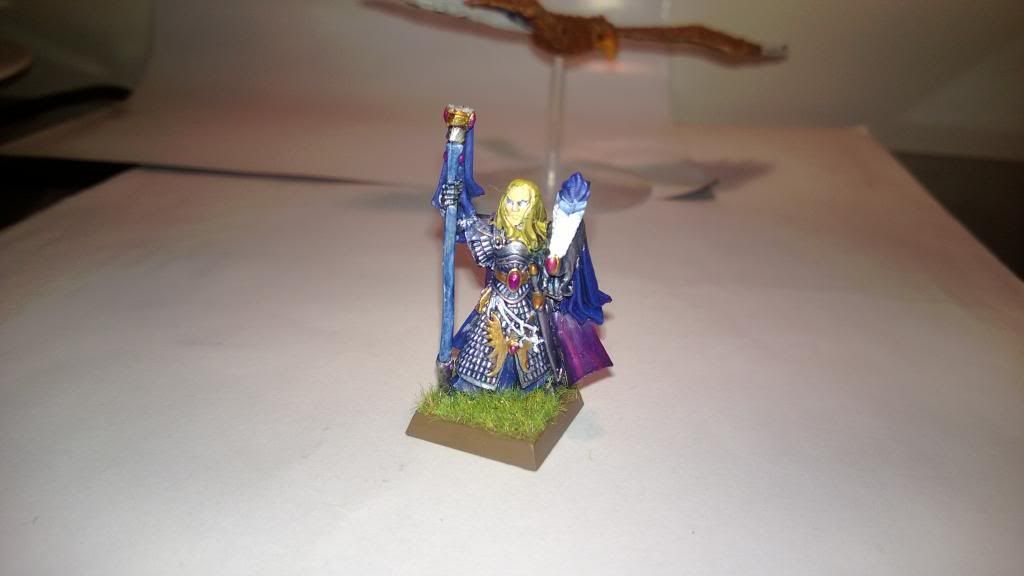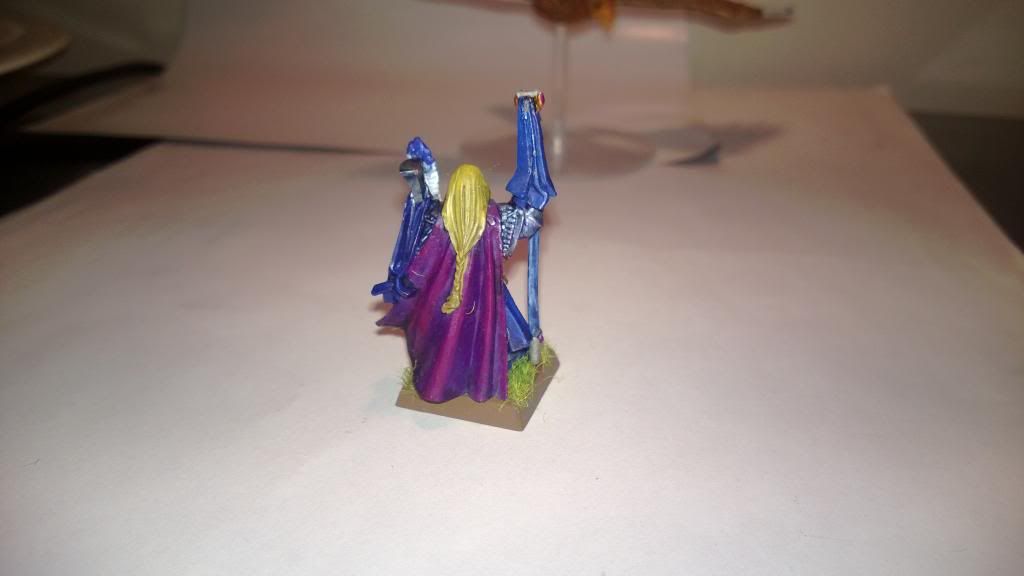 As you can see, the top of the spear is missing- but that's in my bits box- ready to glue back together!
Secondly, my mage- hasn't changed much since i last posted her (but better photos!)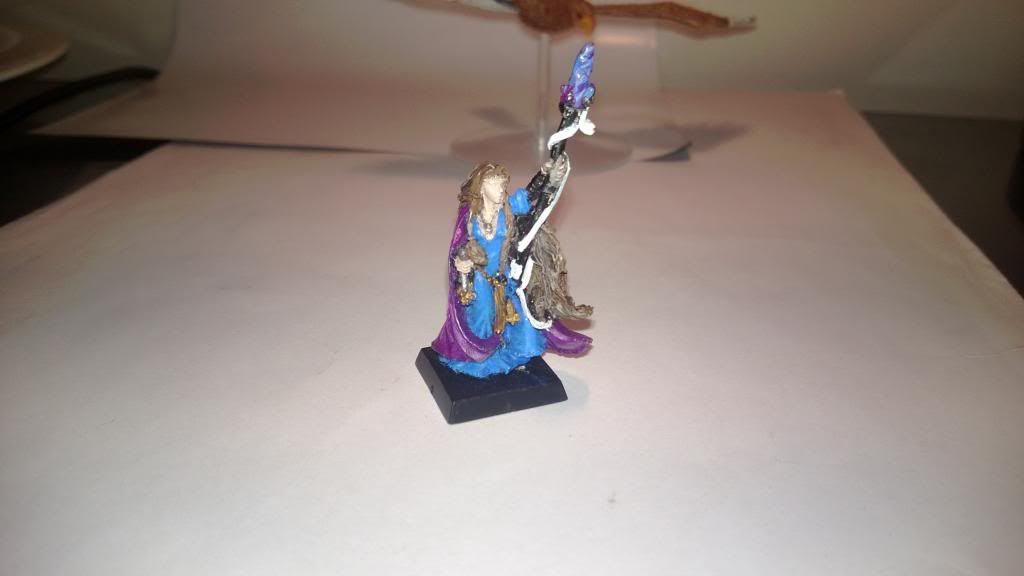 I need help with the skin! Suggestions please!
And here's the back.
Here's the model i'd be sending to Preventer (obviously nearly all my photos are WIP's)
I want this model to be really good! Help me out! Here's the side and rear: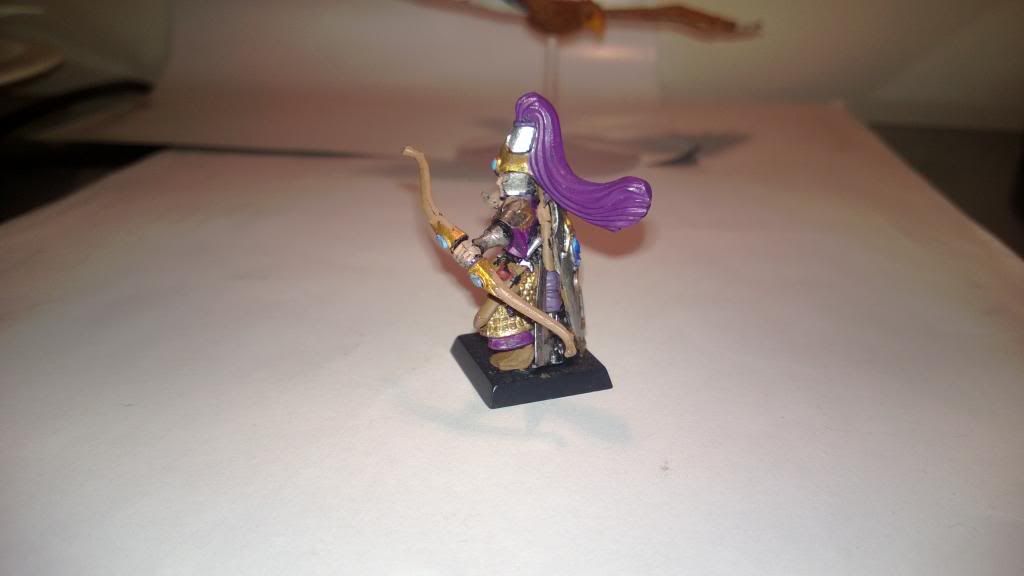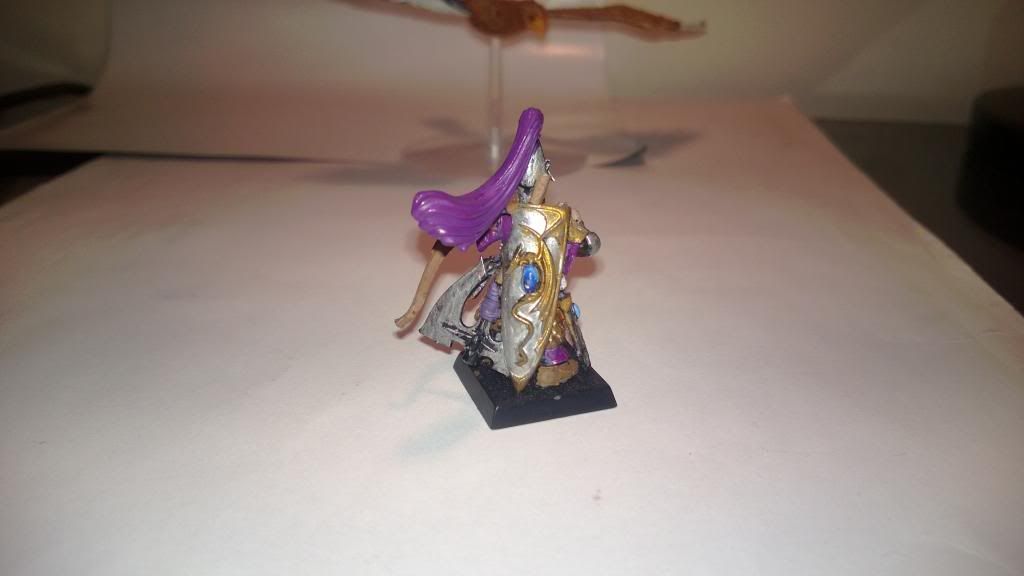 And the only completed models i have- EAGLES: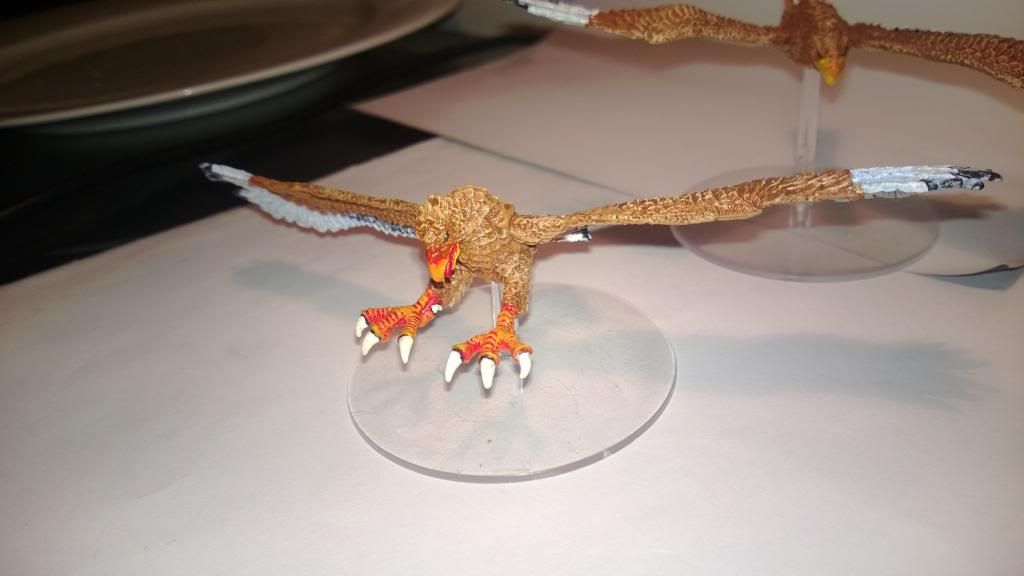 I've got a lot more to paint- and build now! Hopefully i'll keep this a little bit more updated! (i mean, how can i at least not give the maiden guard a go?)
Also please note: I've had approximately ~15 models that are WIP, and only finished, actually finished, about 4 (+10 not complete, but enough for gaming at the local store). I'm a real newbie! I hope i can get up to the level of tinman (if you haven't seen his blog- check it out. It's the one i remember being A-mazing!) someday!